Sale!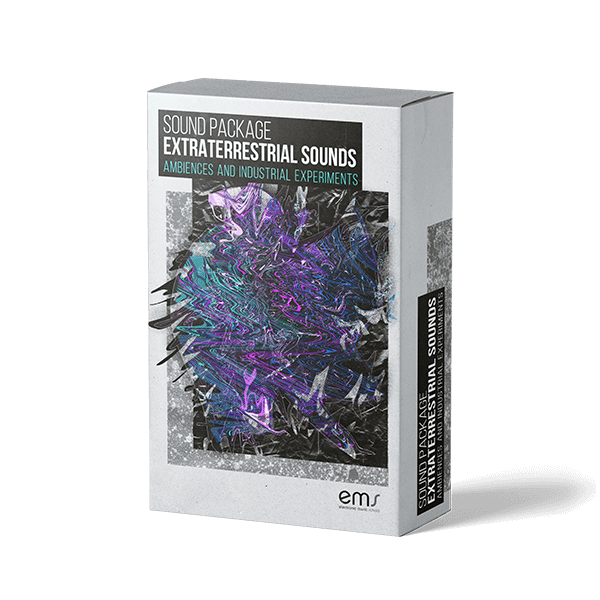 EMS EXTRATERRESTRIAL SOUNDS
EMS Sound Pack 1_Extraterrestrial Ambiences and Industrial Experiments_Drones/Efx/Bass Seq/Drums by Lo.Sai
Bring your Electronic Music productions to the next level with these set of ambiences, adventurous drones, efx, bass sequences and drum loops to unleash your creativity!
This sound package is inspired by sci-fi movies, early experimentalists and industrial areas.
 Some sounds are conceived to be ready made elements of an arrangement with a great focus on sound design and small modulations over time.
Drones present a wide range of overtones, so that they can be used as a source to create your customised synth sound, while EFX in this package are not usual breaks or risers, which with a few tutorial you can easily create yourself. They are created to set a soundscape or suggest an adventurous change in your arrangement.
Drum kits are not many and thought to give some percussive contest to the real core of this package.
This sample pack can be used in all DAWs like: Ableton, FL Studio, ProTools, Logic Pro or Cubase; or in software or hardware samplers such as: Akai MPC, Elektron analog Rytm or Roland SP-404 and SPD models.
DOWNLOAD CONTAINS:
31 Drones:
 around 1'00''
21 Bass Sounds and Sequences: 4 long sequences around 1'30'', 11 short sequences around 0'20'', 6 one-shots
14 Effects / EFX
35 Drum Sounds and Loops: 15 drum loops (unmastered), 15 one shots (unmastered), 5 full loops (mastered);
In total: 700MB
101 x 24 bits wav files
44,1kHz
different BPMs and Keys
INSTRUMENTS USED:
MOOG Sub37
KORG MS-20
SOMA Lyra-8
Elektron Machinedrum
Licence free sounds
This might also interest you