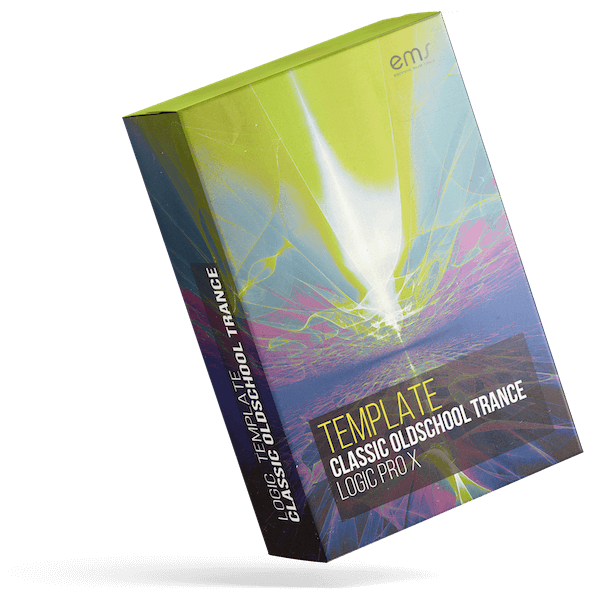 Classic OLDSCHOOL TRANCE Logic Pro X TEMPLATE
Classic OLDSCHOOL TRANCE Logic Pro X TEMPLATE
Ein kompletter Logic Pro X Track.
STIL: Oldschool TRANCE
TEMPO: 140 bpm
LOGIC VERSION: 10.4.8.
Einfach Auswählen, downloaden und benutzen.
Du kannst alle Schritte der Produktion sehen, nach belieben ändern... und Veröffentlichen!
Mit diesem Template hast du einen tiefen Einblick in einen Club optimierten und komplett arrangierten Classic Oldschool TRANCE Techno Track.
Der Track beinhaltet Automationen, Melodieführung, Spannungsbögen, ausgefeiltes Drum Programming, Basslines, Synth Lines, Sound Design, Mixdown und Mastering Chain.
Das Projekt ist inspiriert von den good old 90ern.
Wir mit unserem Team in der EMS – Electronic Music School unterrichten seit 2010 in Berlin und Köln. Jeyênne der Gründer, kann auf eine mehr als 30 Jahre lange Erfahrung in der elektronischen Musikproduktion zurückblicken, die Anfang der 90er ihren Ursprung hat.
Lizenzvereinbarung:
Das template ist Lizenzfrei, du musst aber alle Melodien verändern, sonst darf der Track nicht veröffentlich werden. Nimm dieses Template als Inspirationsquelle für deinen Track. Du kannst löschen, hinzufügen, umkehren, andere Effekte benutzen oder aber alles so stehen lassen, aber die Melodien musst du ändern um es zu veröffentlichen. Es reichen ein paar Töne und und schon ist es dein Track und es unterscheidet sich von dem ursprünglichen Track.
English
A complete Logic Pro X track.
STYLE: Oldschool TRANCE
TEMPO: 140 bpm
LOGIC VERSION: 10.4.8.
Just select, download and use.
You can see all the steps of the production, change them as you like... and publish!
With this template you have a deep insight into a club optimized and fully arranged classic oldschool TRANCE techno track.
The track includes automations, melody lines, tension arcs, detailed drum programming, basslines, synth lines, sound design, mixdown and mastering chain.
The project is inspired by the good old 90s.
We with our team at EMS - Electronic Music School have been teaching in Berlin and Cologne since 2010. Jeyênne the founder, can look back on more than 30 years of experience in electronic music production, originating in the early 90s.
License Agreement:
The template is royalty-free, but you have to change all the melodies, otherwise the track may not be released. Use this template as inspiration for your track. You can delete, add, invert, use other effects or leave everything as it is, but you have to change the melodies to publish it. Just a few notes and it's your track and it's different from the original track.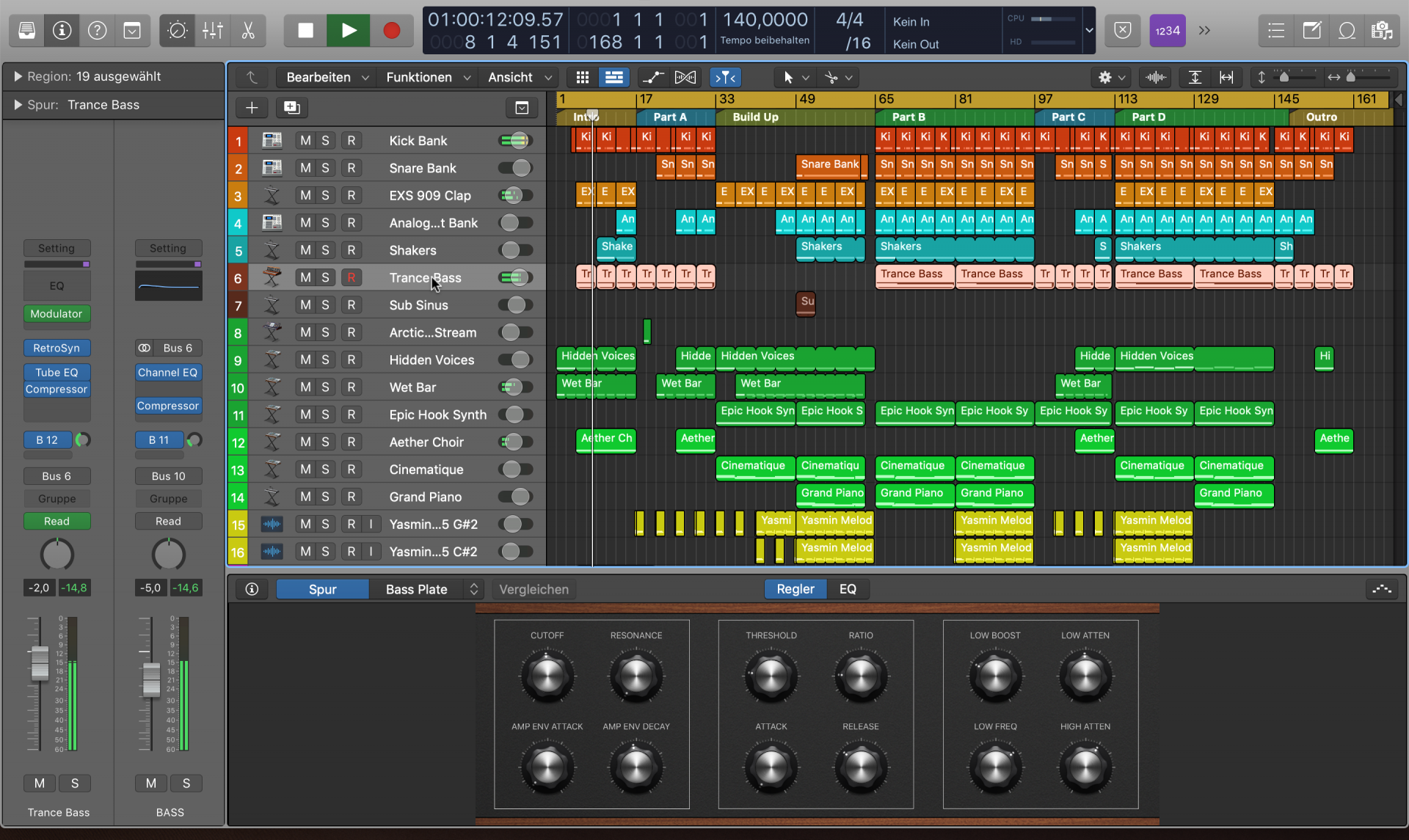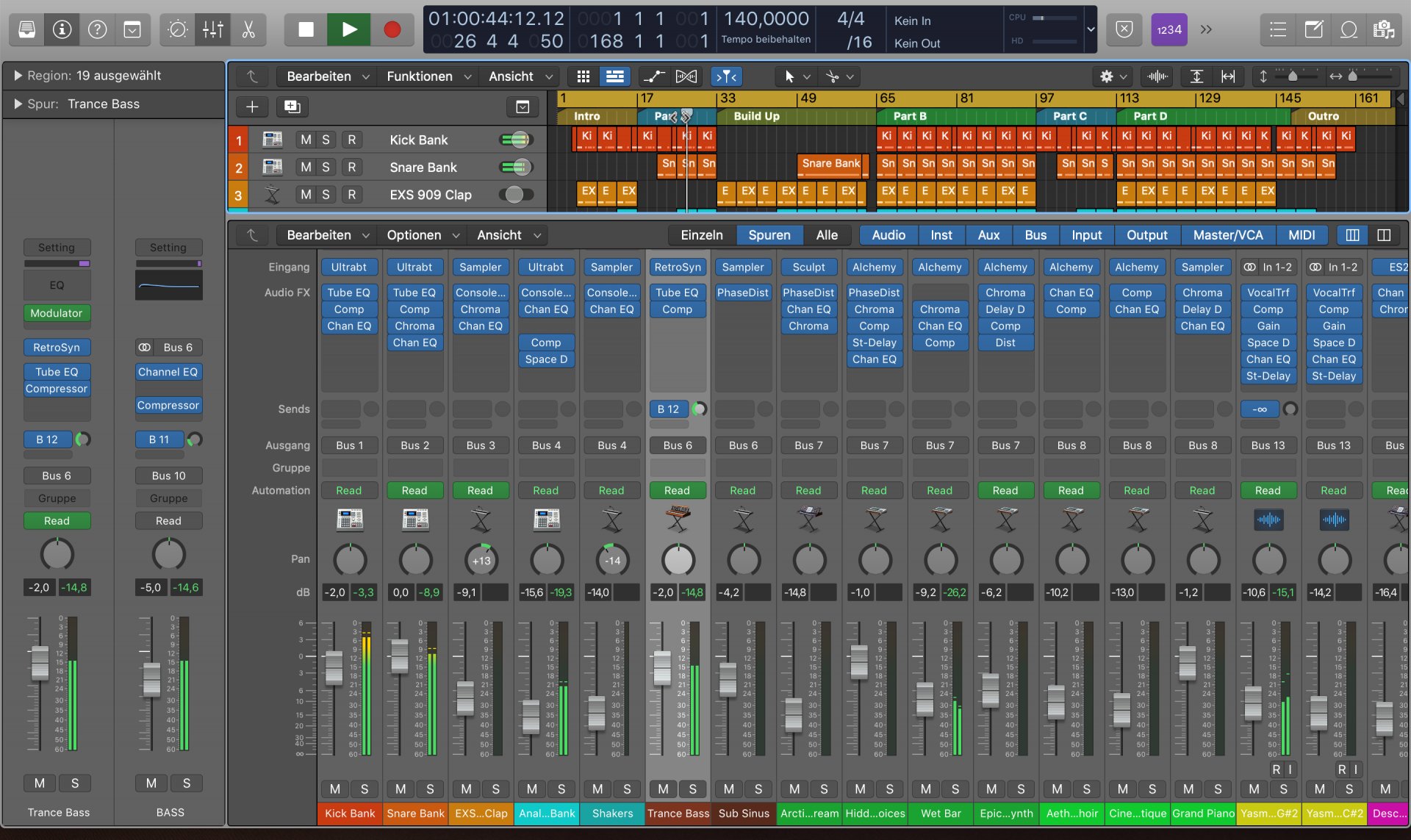 Das könnte dich auch interessieren