with Ableton Push, Synths and more Hardware
A live performance of electronic music depends on several aspects:
SOUND DESIGN: A skilled live artist manipulates and combines sounds and effects to craft a distinctive sonic environment that captures the audience's imagination.
CONTROLLERS AND INSTRUMENTS: Live artists employ various controllers and instruments, such as MIDI controllers, synthesizers and drum machines to bring their music to life. Mastery of these tools and their skillful utilization are pivotal in delivering a remarkable performance.
LIVE IMPROVISATION: The real-time nature of electronic music allows for spontaneous improvisation and adaptation. A proficient live artist responds to the audience's energy, adjusting the musical direction on the fly. This creates an exclusive and personalized experience with each performance.
TECHNICAL EXPERTISE: Given the intricate technological aspects involved, a comprehensive understanding of the hardware and software is imperative. A live artist needs to ensure seamless execution, employing effects, mixing techniques, and mastering skills to deliver top-notch sound quality.
COMPOSITION AND ARRANGEMENT: Well-structured compositions with coherent arrangements are pivotal in engaging the audience. A skillful live artist carefully crafts their pieces, building tension, and evoking emotional responses.
VISUAL ELEMENTS AND STAGE PRESENCE: Creating a captivating live performance of electronic music requires a confident stage presence, dynamic energy, and effective audience communication to bring the experience to life.

Don't miss this unique masterclass at EMS Berlin!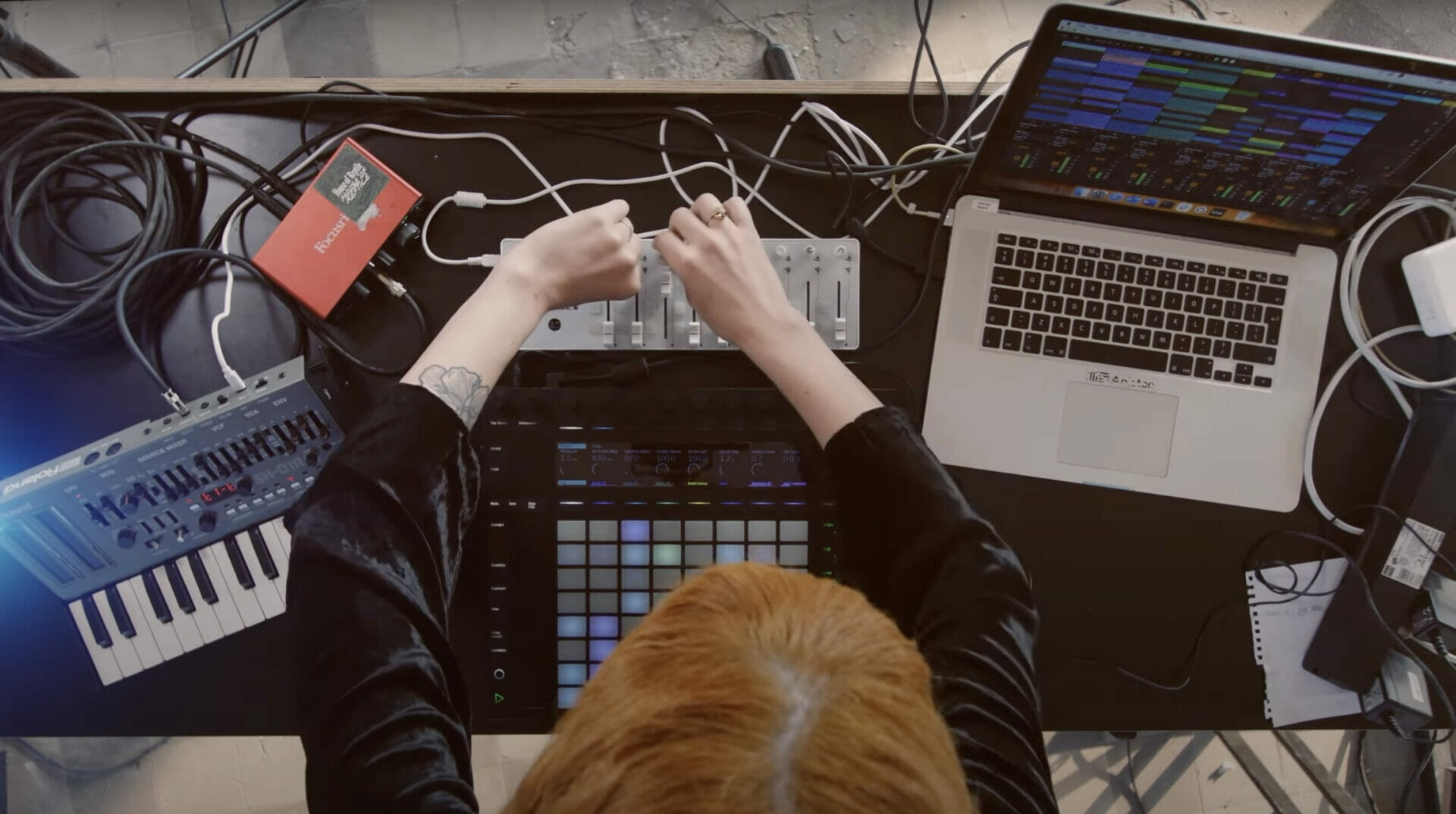 Liza Aikin's first release came in 2017. With a decade of DJing already behind her, Aikin's ability to craft compelling narratives while ranging freely between styles and tones behind the decks has translated into her production style. In a relatively short period of time, she crafted a distinctive and cinematic brand of techno, built from lithe, organic textures, classic hardware manipulation and an experimental approach to field recordings, layered into dark and hypnotic arrangements. This style and approach is reflected in her Live performances, focusing on the use of Ableton, Push and a number of different Hardware. Her music has appeared on imprints such as Bas Mooy's iconic Mord, Utrecht's Obscuur, the 10-year anniversary release of Gegen, and most recently on Evar records, landing that last release in the top 10 electronic LP'S chart of Bandcamp. Some of track have been featured on Radios such as BBC1, Rinse FM, Manthis radio and more. Liza Aikin regularly DJ's and perform Live around Europe, and is a stable name on Tresor Berlin legendary club line ups.
Liza Has been working in Quality assurance at Ableton for 6 years following the release of Push2 and Push3 alongside various beta releases of Ableton Live. 
Thanks to her insightful experience in the Music Software and Hardware manufacturing, Liza has been teaching the art of crafting a live shows with Ableton, in various Ableton workshops around Europe, noticeably at the Leipzig Ableton user group, and at Point Blank studios in London.
In this exciting three-hour masterclass, Liza Aikin will introduce you to the fascinating world of live performance with Ableton Push and Hardware Gear.
Bring your laptop with projects to get direct feedback on your material and actually start to build your live set
The masterclass will be divided into three parts: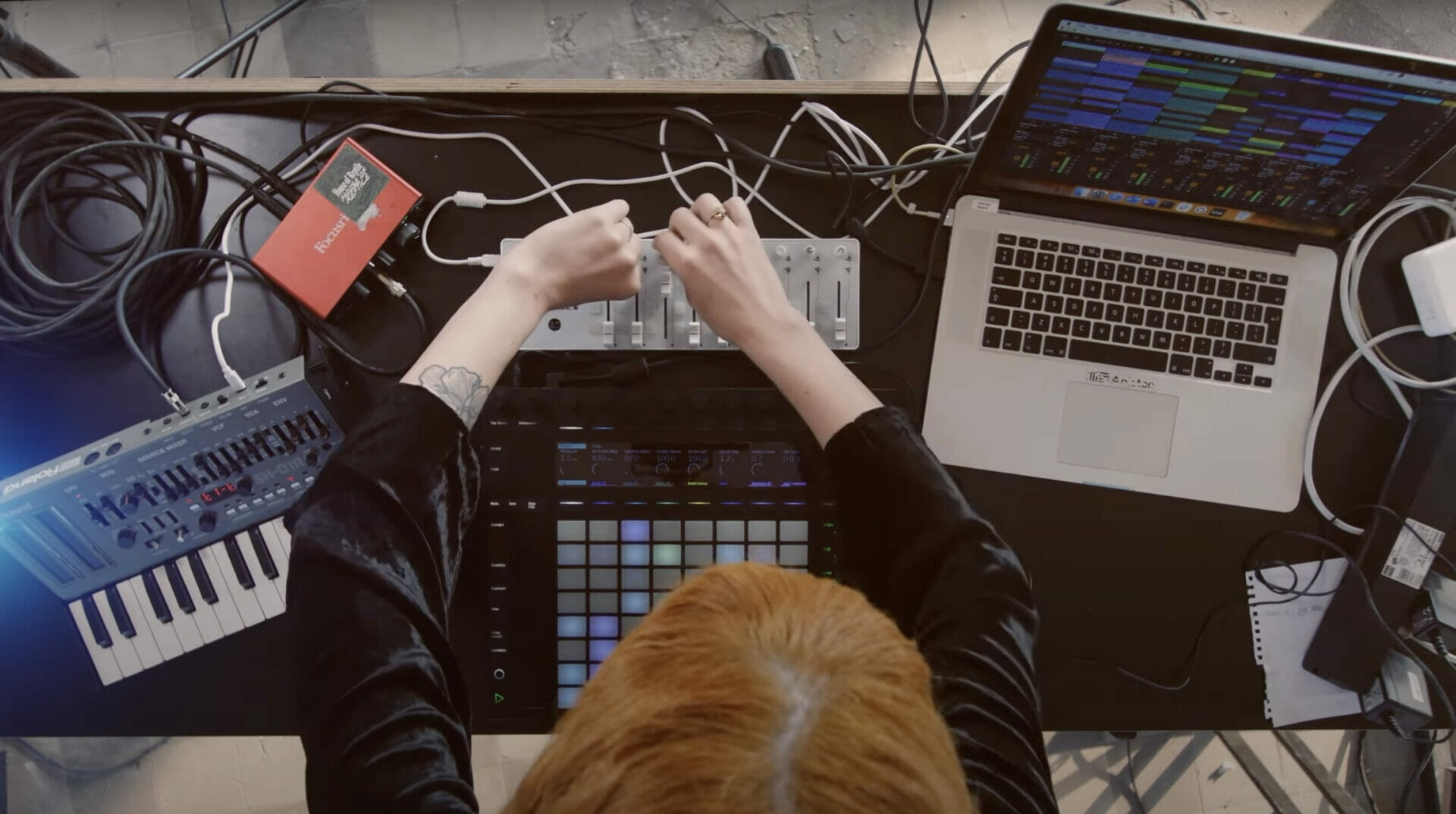 ★ Introduction of Liza and the equipment
★ Liza Aikin live performance
★ Try it out! Hands on Ableton and hardware to achieve the optimal workflow
★★★ This masterclass is best for producers with basic or advanced skills
(The Masterclass will take place in english)
Berlin
Im Moment sind alle Kurse belegt, wir starten aber bald wieder neue. Schau' doch bald mal wieder vorbei oder trag dich im Newsletter ein.
Köln
Im Moment sind alle Kurse belegt, wir starten aber bald wieder neue. Schau' doch bald mal wieder vorbei oder trag dich im Newsletter ein.